Everyone deserves access to interactive technology. That's why we created the ActivPanel LX, an easy-to-use, flexible, and affordable front-of-classroom display built to engage, enlighten, and excite teachers and students alike.
Designed to work with your current technology platform—along with the software and apps you know and love—this robust interactive display provides the quality, dependability, and versatility you expect from Promethean.
Seamless integration with the tech you use today
The ActivPanel LX can be plugged into a laptop with a single USB-C cable, instantly turning your computer into a large-format interactive display. It can also be paired with a computing module that fits your preferred ecosystem—whether it be Google, Windows, or Android—giving you maximum flexibility. And as your edtech evolves and your needs change, your ActivPanel LX will always be able to adapt.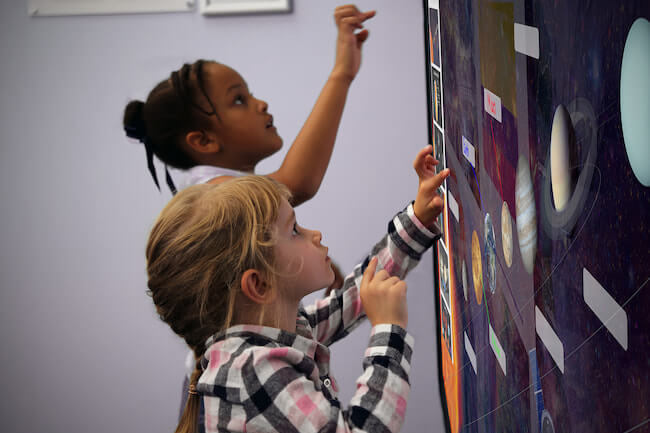 Beautifully simple, and so easy to use
Because the ActivPanel LX works with the hardware, software, and apps you currently use, there's no learning curve. That means teachers can start delivering engaging, interactive lessons right away. The ActivPanel LX is easy to install and set up, requiring minimal training and limited support from IT staff. Not only that, IT administrators won't need to enroll, manage, or frequently update the panels, or deal with security issues.
Incredible quality and value for a low price
The ActivPanel LX offers an impressive array of features at a low price, so you can rest assured you'll be using it for many years to come.
A crystal clear 4K display that leverages HDMI 2.0 technology
Gigabit ethernet ports for uncompromised network speeds
to a connected OPS device
LCD bonded glass offering excellent writing and viewing experiences
Advanced touch technology providing pen and touch
differentiation, palm erase, and 20 points of touch
Dual front-facing speakers, an integrated full-length pen tray, and a wall mount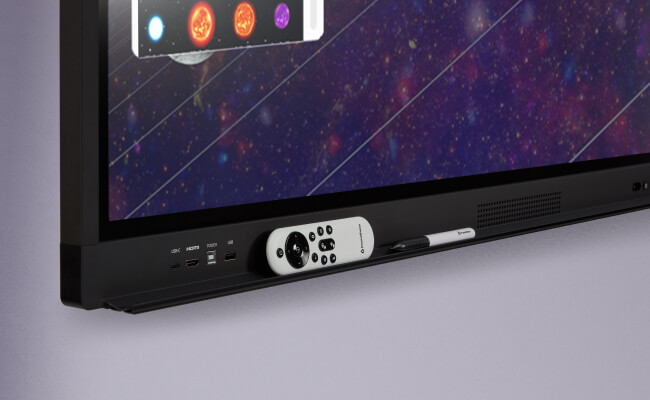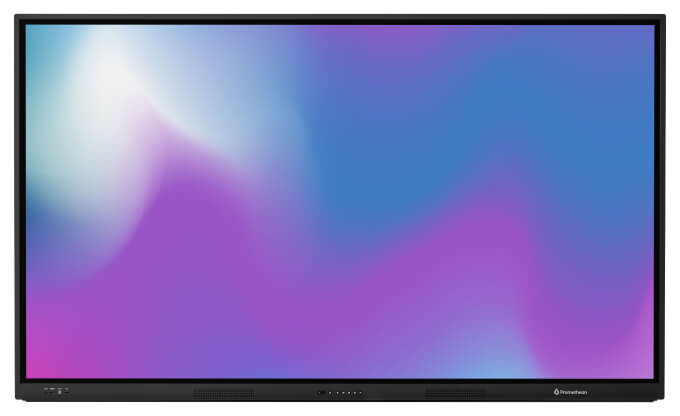 Display sizes
65″ / 4K
75″ / 4K
86″ / 4K
Vellum Writing Technology
Pen and Touch Differentiation
Continuous Pen, Touch & Erase
OPS Slot
LAN In (10/100/1000)
LAN Out (10/100/1000)
Easy Access Front Ports
Dual Front-facing Speakers
2 x 10W
Promethean Progressive Web Apps (Annotate, Spinner, Timer)
Promethean Lesson Delivery Software (ActivInspire)
1 Personal single user