ActivPanel 9 Pro
For the new way we work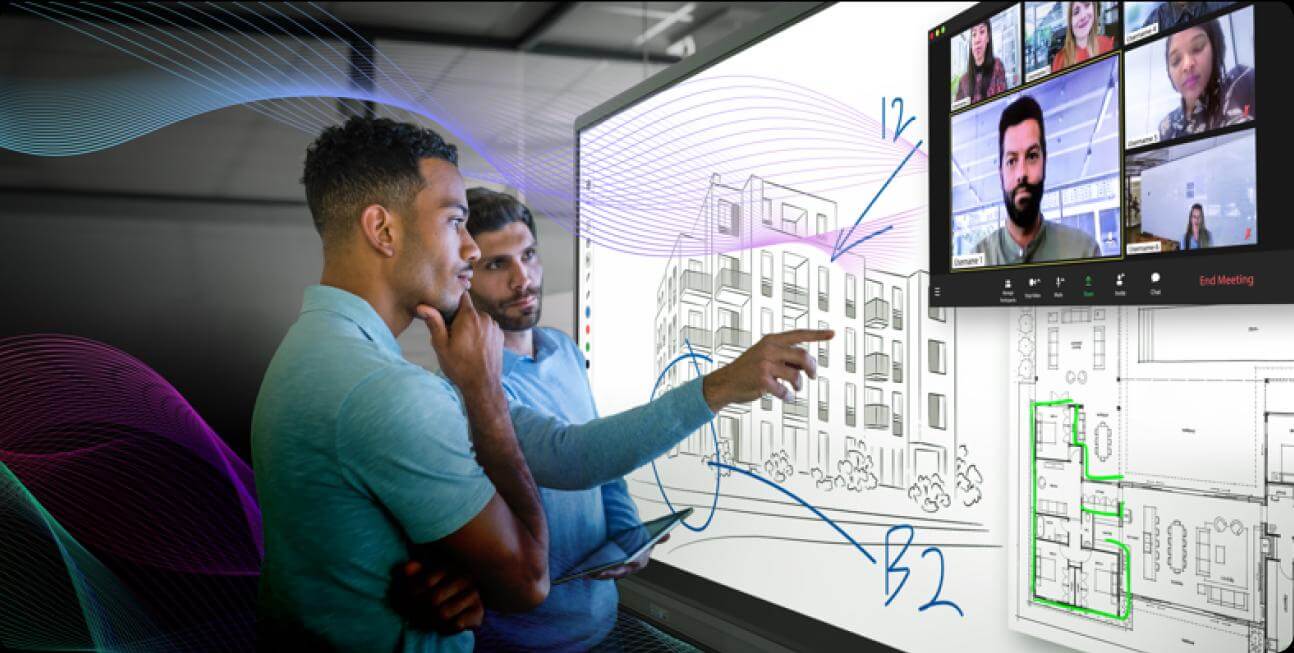 The way we work is changing. Now more than ever, companies need to make sure their employees can connect easily—no matter where they are and what device they're using. And they need to have the right tools to create, collaborate, and communicate.

It's time to give your workers the technology they need today.
It's time to give them the ActivPanel 9 Pro.
A world-wide leader you can count on
Promethean is the No. 1 global brand for interactive panels and a pioneer in the industry, with more than 25 years of experience. Our solutions are used in more than 120 countries and have been recognized with more than 40 award nominations and wins in the last five years.
The best-in-class smart panel that's built to last
Businesses need to know that the technology they're investing in offers superior quality, longevity, and value. Rest assured, the ActivPanel 9 Pro delivers. You'll get an exceptional touch experience, high-caliber audio and visuals, bonded glass for improved viewing and brightness, and one-touch access to the web and cloud. And our industry-leading five-year warranty guarantees we're in it for the long haul.
Game-changing accessories included in every box
Every ActivPanel 9 Pro comes with a suite of peripherals that enhance the user experience, including a Logitech wireless keyboard with trackpad; a capture card for seamless content sharing; four passive pens; and a highly functional ActivPen that responds to how hard you're writing and can be used as a virtual laser pointer, slide advancer, and magnifying tool.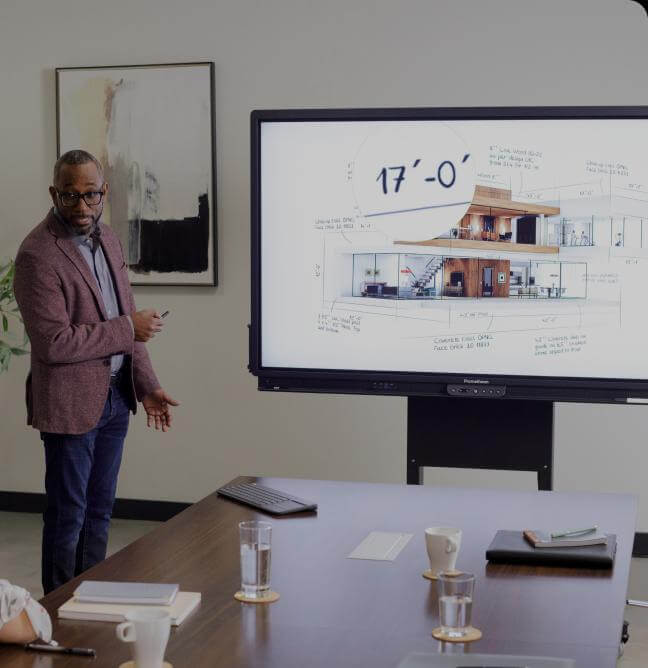 Easy collaboration no matter where you are
When you equip your conference rooms, training rooms, and huddle spaces with smart whiteboards, you'll ensure all employees feel present and included—whether they're in the office or remote. They'll enjoy seamless communication and connectivity, digital whiteboarding, and wireless and hardwired screen and document sharing. And the ActivPen presenter tools ensure everyone can see the current area of focus no matter where they are.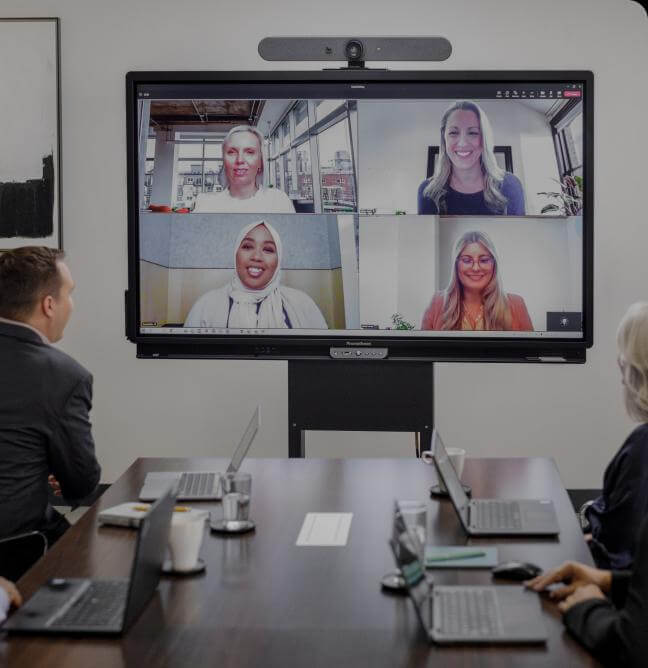 Works with the apps and devices you love
Every office is different, with a unique technology ecosystem built up over many years. The ActivPanel 9 Pro is designed to work seamlessly with the hardware and software that you're using right now—from Microsoft Inking to Windows, Miro to Mural.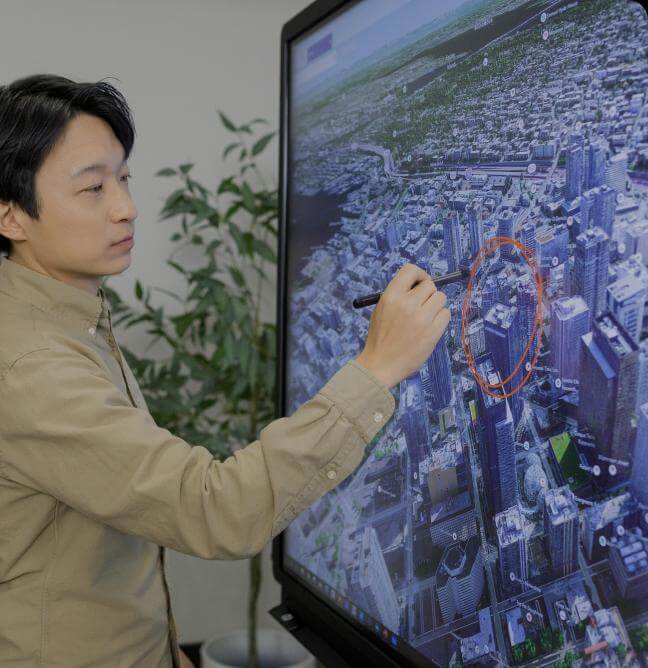 Free panel management gives you full control
With Promethean Panel Management, you can quickly, easily, and securely enroll your digital whiteboards; deploy remote updates of software, firmware, and apps; keep track of all the panels and users throughout your organization; and view details such as model, serial number, and software version.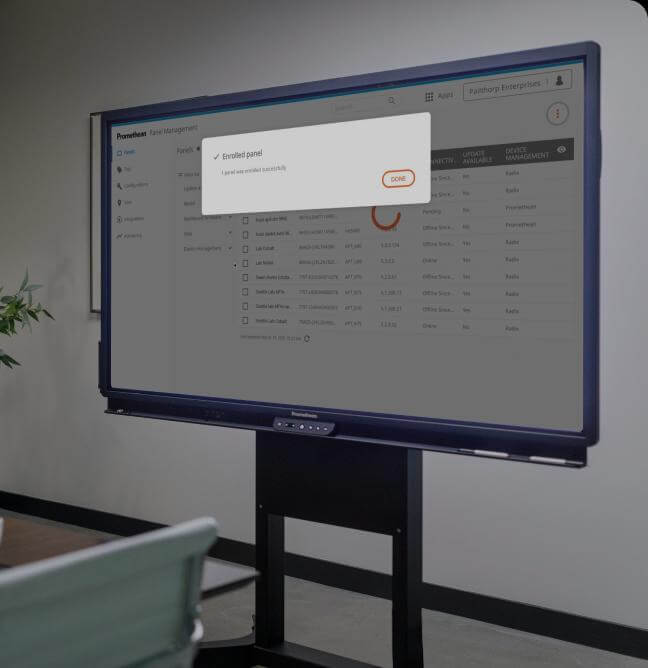 Display sizes
65″ / 4K
75″ / 4K
86″ / 4K
Vellum Writing Technology
Pen and Touch Differentiation
Continuous Pen, Touch & Erase
Palm Erase
Palm Rejection
Yes (Writing and non-writing hand)
Promethean Chromebox Compatible
Windows Module: OPS-M Compatible
ActivSync™
Over-the-Air Updates
Cloud-based User Profiles
Dual Front Facing Speakers
Subwoofer (Rear)
1 x 15 W
Microphone Array
Wi-Fi®
Bluetooth
Mirroring / Screen Sharing (Internal)
USB-C 3.2 (Rear)
1 (100 W Power Delivery)
NFC (Near-field Communication)
Proximity for Warm Boot
Ergonomic Angled Center Console
Easy Access Front Ports
Let's connect!
Find out how our award-winning interactive displays can transform the way your employees work and collaborate.