Symphony Classroom with Merlyn
The digital assistant designed for teachers
With so many tasks to juggle and so much technology in their classrooms, teachers need help to manage it all.
That's where Merlyn comes in.
Merlyn is a digital assistant created with advanced AI technology that helps teachers perform routine actions and control their devices so they can focus on what matters most—their students.
How Merlyn works
Teachers access the power of Merlyn through Symphony Classroom, a complete education technology solution from Merlyn Mind that includes an AI hub, software platform, and remote control.

Teachers can say: "Hey Merlyn" from anywhere in the classroom and ask their digital assistant to perform a task, such as opening a presentation. They can use natural voice commands or the remote to control their devices, browsers, apps, and more.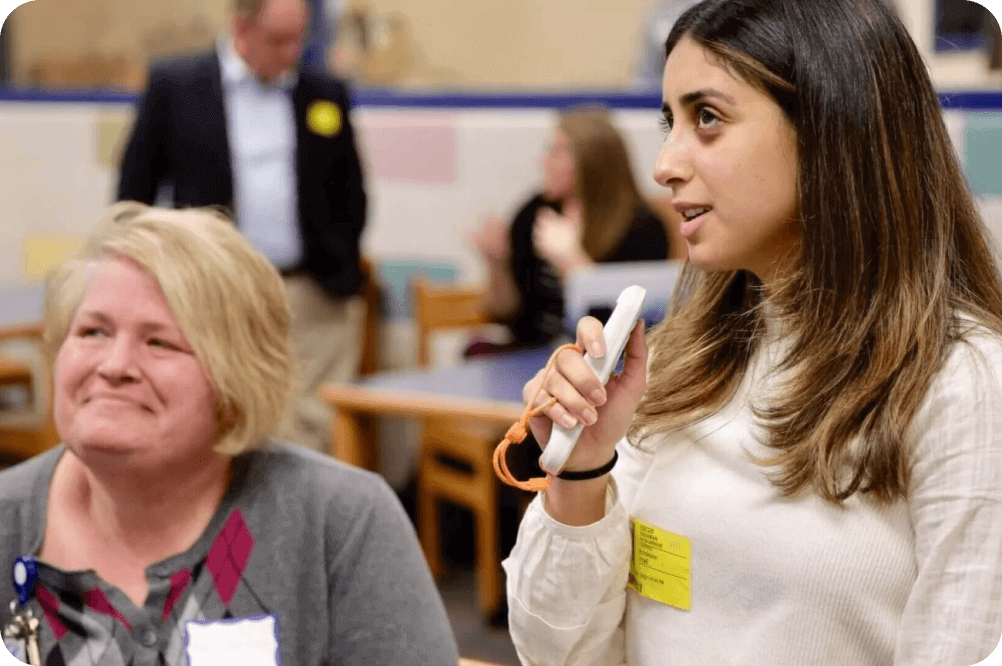 Teaching untethered
Instead of being stuck at the front of the classroom, teachers are free to roam around and interact with their students, which leads to increased engagement, more class participation, and dynamic lessons.

Because Merlyn was created specifically for use in schools, it responds to the unique needs of teachers, complies with applicable U.S. privacy laws, and works with technology already found in the classroom. And Merlyn is so easy to use, teachers will be able to get started quickly.
Merlyn Mind's approach to student data privacy
The team at Merlyn Mind understands the importance of protecting students' and staff's personal information and the responsibilities we have under the Family Educational Rights and Privacy Act (FERPA), the Children's Online Privacy Protection Act (COPPA), and applicable U.S. state student data privacy laws. At Merlyn Mind, we implement technical, administrative, and physical information security safeguards to help protect the confidentiality, availability, and integrity of personal information in our care.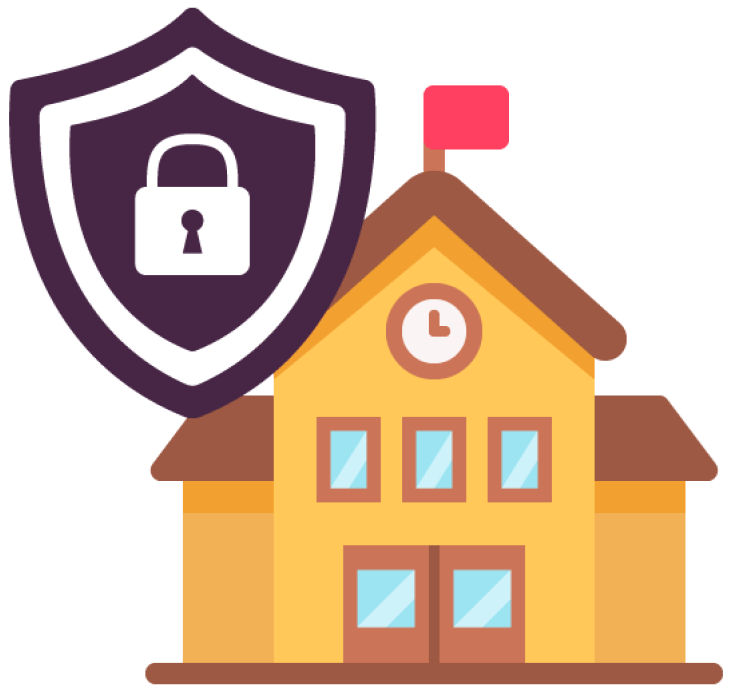 Merlyn Mind's commitment to school customers
We do not sell personal information.
We do not retain voice audio after processing.
We limit the retention of text transcripts.
We do not use voice audio for purposes of identifying individuals.
Research shows Merlyn reduces stress and saves time
A recent study by the University of California, Irvine—one of the nation's most respected research institutes—found that 51% of teachers using Merlyn reported an increase in teaching time savings and efficiency after seven weeks. Researchers noted that teachers were able to accomplish tasks in fewer steps and didn't have to walk back to their computers to press keys.

The study also found that Merlyn cut technostress among teachers by 14% in just seven weeks. That's a big deal when considering all of the new technology tools educators are expected to use on a daily basis.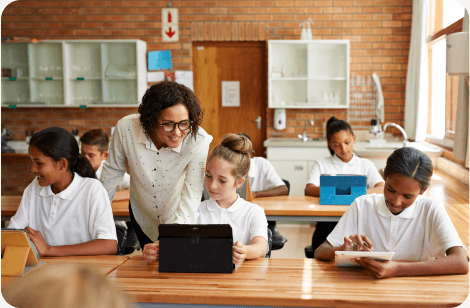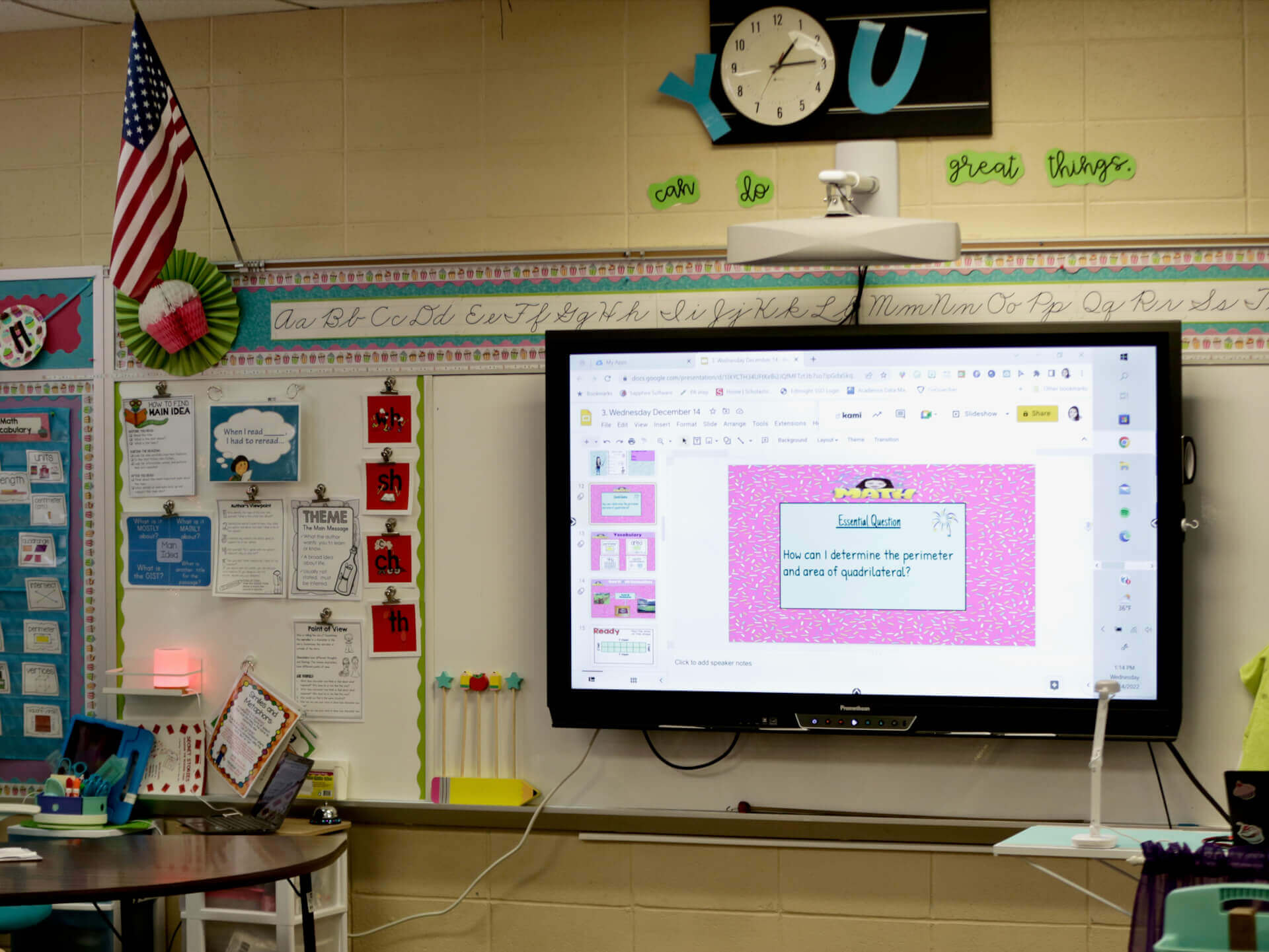 Merlyn eBook
How AI Can Simplify Teaching with Technology
A new voice-activated digital assistant for the
classroom helps teachers be more effective
I can't picture teaching without Merlyn at this point. It's taken away the stress that comes with balancing time management and still finding time to be accessible to the needs of my students.
The things Merlyn can do make life so much easier for me as a teacher and allow me to give students the help they need. It is an amazing product, and I love using it!".
I love it because it means I'm no longer looking at a screen, and every moment I'm not looking at a screen is a moment I'm looking at a student."
I admire Merlyn Mind's approach, working hand-in-hand with teachers to design something that's truly beneficial to today's teachers and their students."
<
>