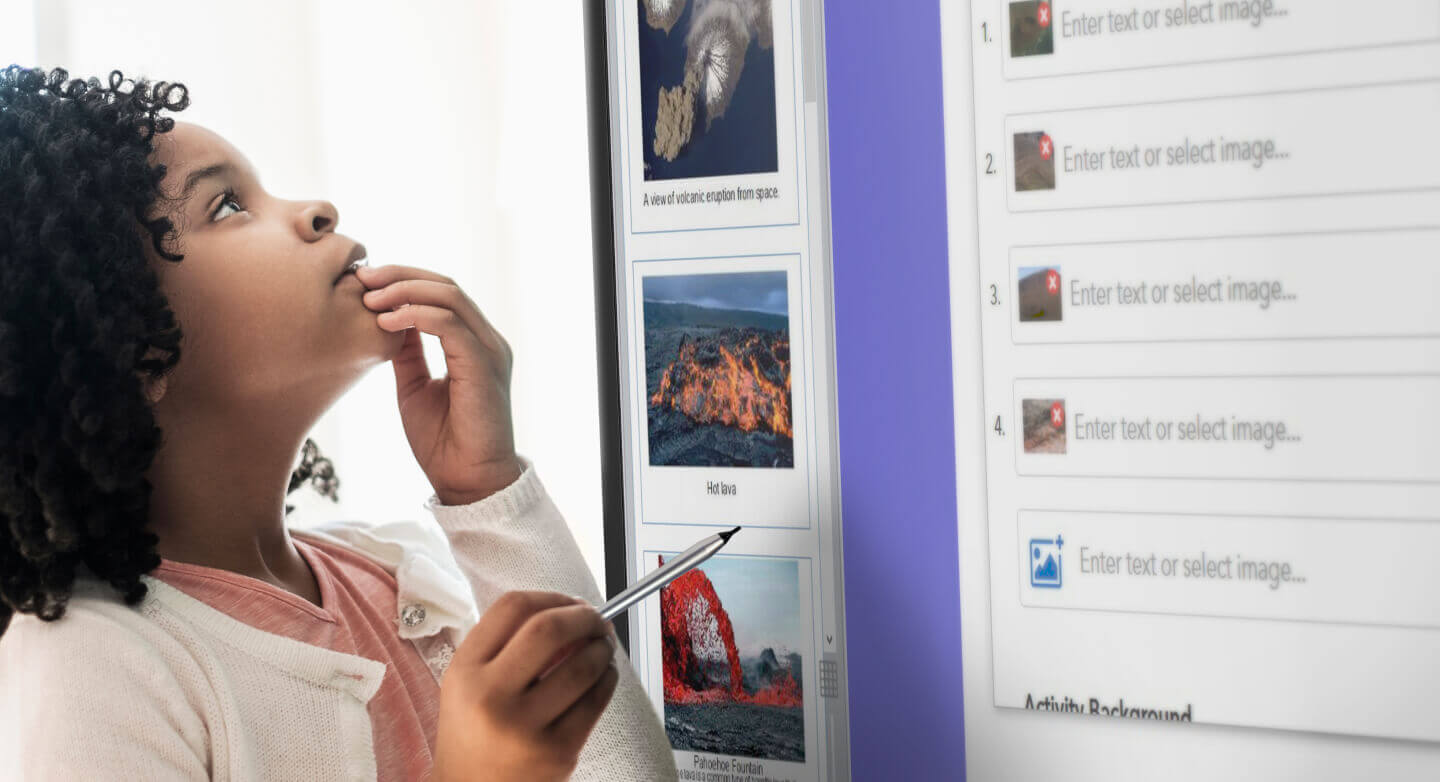 Oplossingen
Whether you are a K-12 school, an institution of higher learning, or a corporation, Promethean has a solution to meet your needs.
The solution that's right for you
We understand that every school, district, organization, and business is different—with unique needs, requirements, and challenges. That's why Promethean has created interactive displays, teaching software, and resources to meet you where you are.
Take a look at some of the ways we've helped our customers teach, learn, connect, and collaborate—and achieve the breakthroughs they've been striving for.