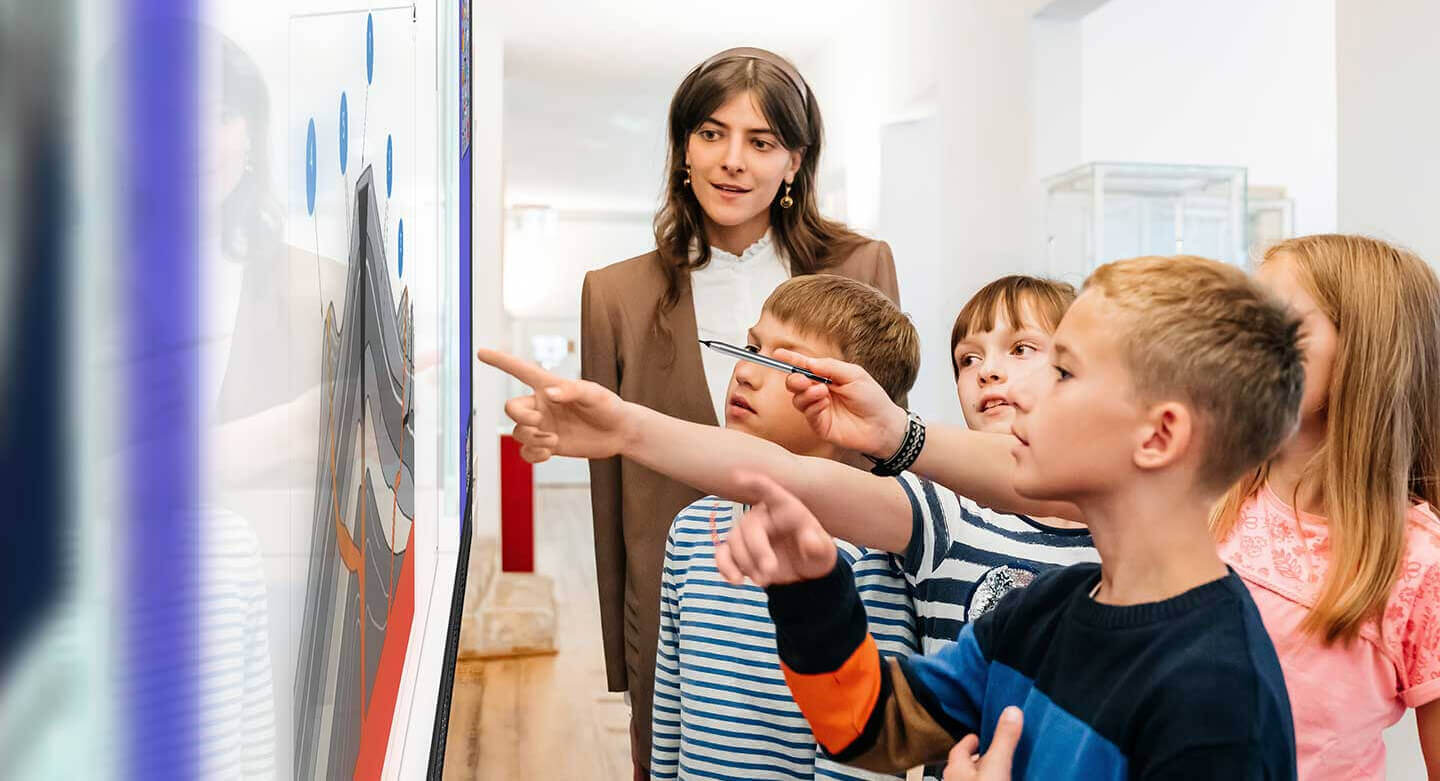 ActivInspire
Promethean's collaborative teaching software unlocks the power of every ActivPanel interactive display.
Designed by teachers,
for teachers.
Award-winning ActivInspire is an intuitive way to create and deliver lessons that are interactive, engaging and geared for breakthrough moments.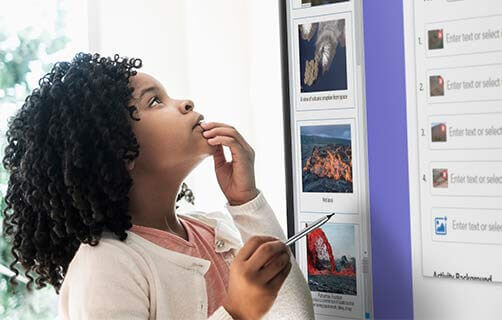 Make every lesson an experience
Set the timer, spin the wheel. Leverage tried-and-tested activities and robust creation tools that make content more immersive. ActivInspire was created to help every student grasp concepts, solve problems and apply learning—having fun along the way.
You're up and running,
just like that
ActivInspire quickly becomes a natural extension of your own teaching style. Master the interface in minutes. Seamlessly leverage and enhance existing content and resources. Respond to student insights in real time. Runs on any major operating system. We'll make sure you're always in command.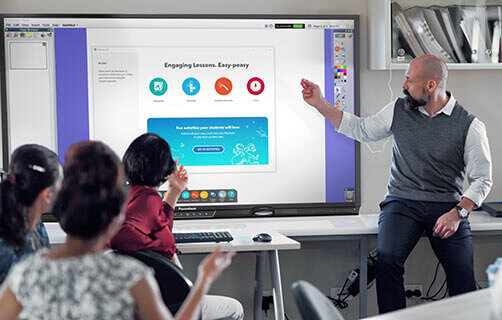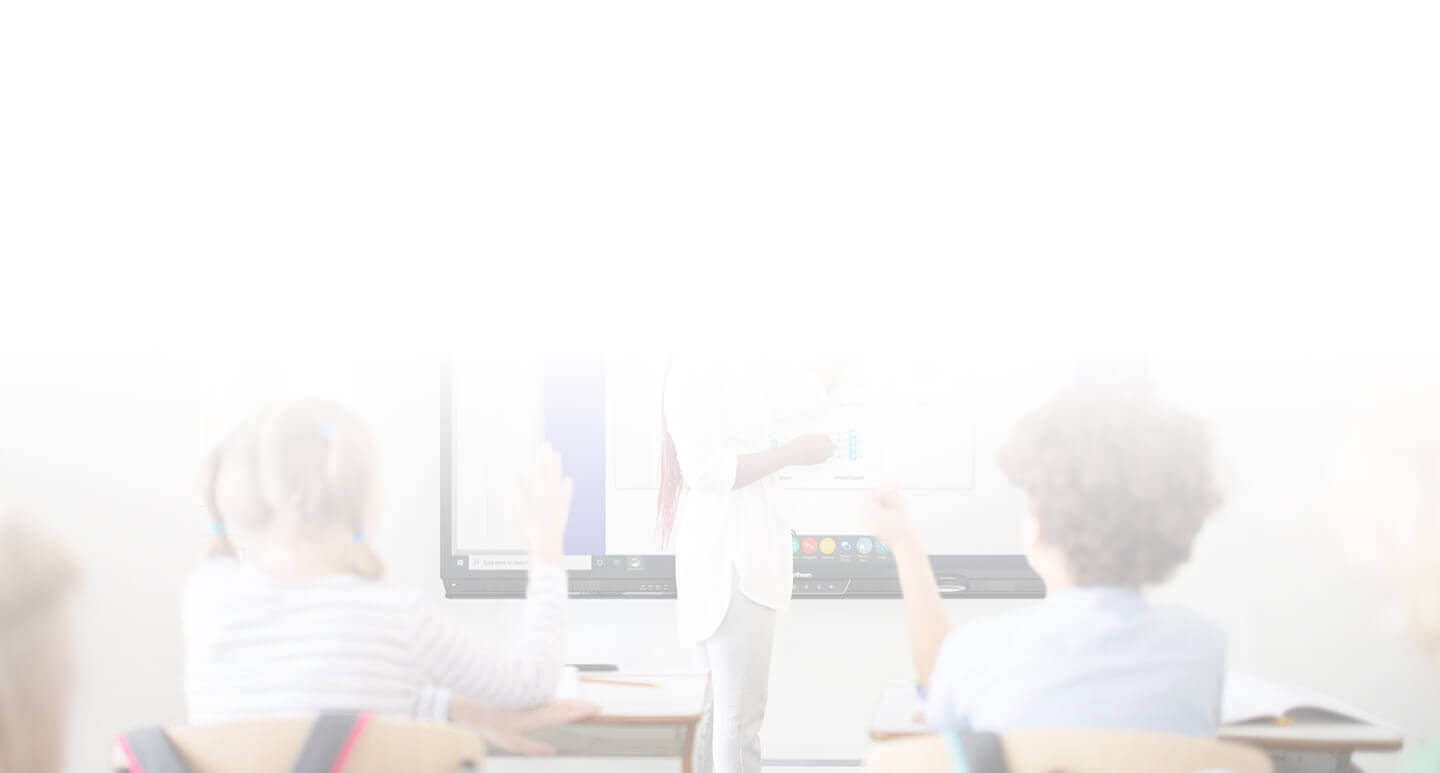 10 Great things about

ActivInspire
Insert multimedia into flipcharts—from images to animations to websites to videos.
Use the Clock and Timer to keep students on point and add excitement to activities.
Focus students' attention on something specific using the Spotlight tool.
Expose information gradually with the Revealer tool and add intrigue to any lesson.
Interact with resources, documents, websites and more using Annotation tools.
Dive into the shared free resource pack and discover imaginative ways to spice up lessons.
Save flipcharts and other resources as a PDF for easy student sharing.
Use the Dice Roller to help with maths instruction or to choose students at random.
Change the rotation point of any object on a flipchart with the XY Origin tool.
Use the interactive ruler, protractor, compass and calculator to make maths more engaging.
Exceptional
training and resources
From quick tips to onsite training, we're here to help you get the most from our teaching software.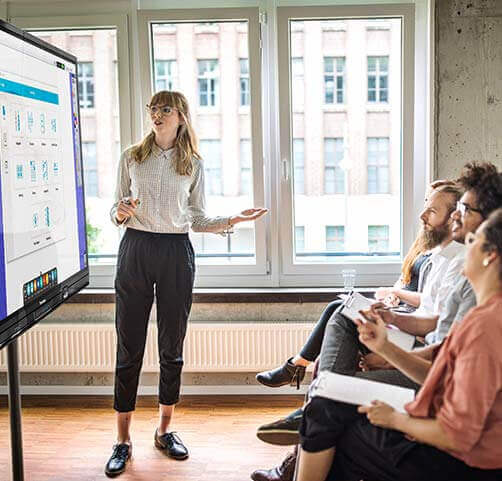 More terrific software
from Promethean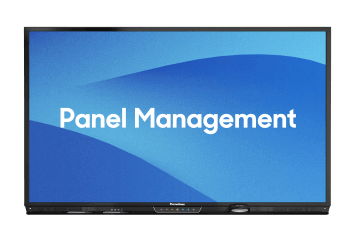 Panel Management
Our solution for centrally managing your ActivPanel Elements series interactive displays.