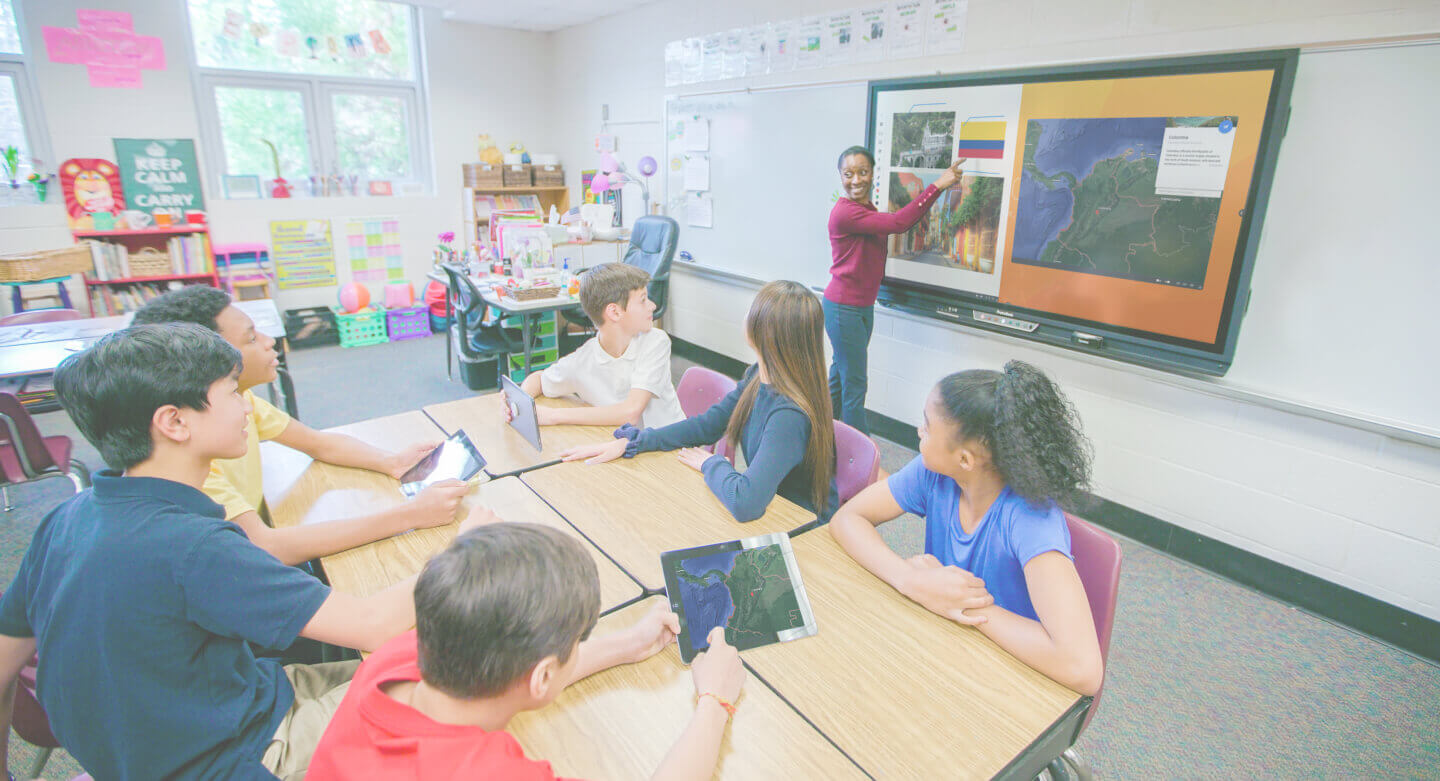 OPS-A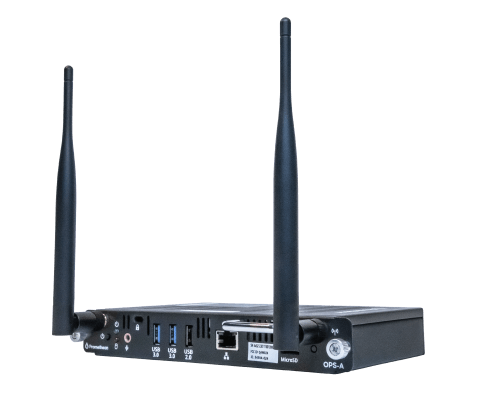 Bring your ActivPanel LX to life
Our OPS-A computing module, an Android 12 device, was built specifically for use with the ActivPanel LX. With this cost-effective, powerful device, you can create an intuitive, seamless user experience for both teachers and students.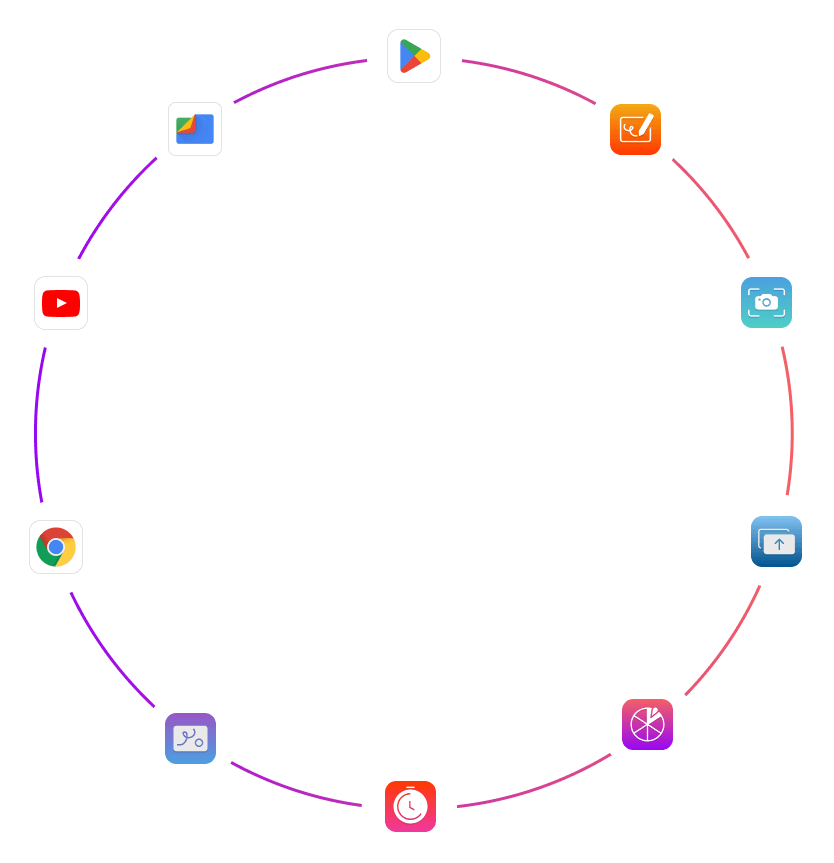 Your favorite apps right on the panel
The OPS-A comes preloaded with the most
popular apps, including apps found on the Google Play Store and Promethean apps such as Annotate, Screen Capture, Screen Share, Spinner, Timer,
and Whiteboard.
Easy to use for both teachers and IT managers
Teachers will love the simple user interface and quick access to their most-used apps and prepared lesson content. IT staff will appreciate the easy set-up and management. Best of all, the OPS-A and ActivPanel LX combo requires minimal training.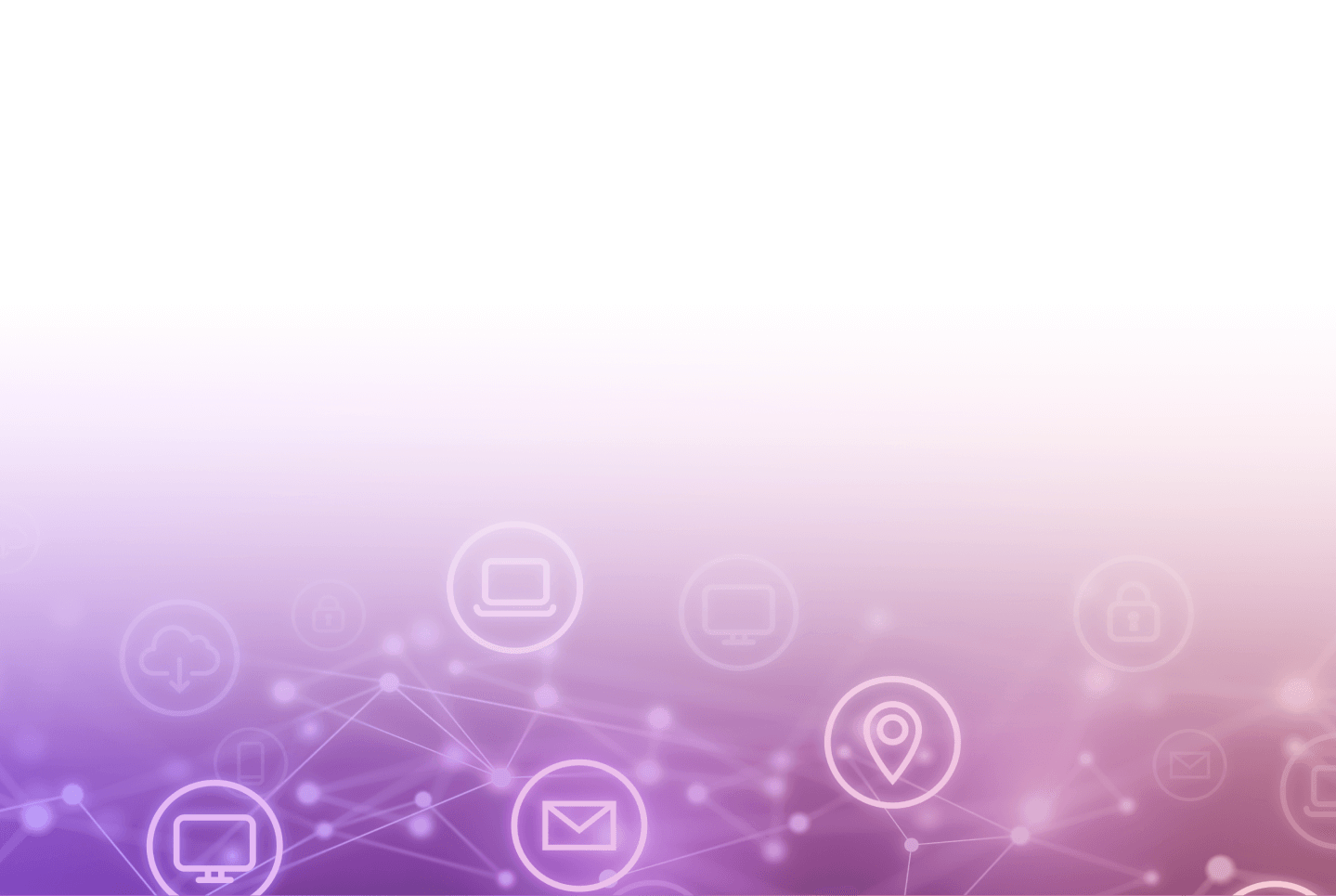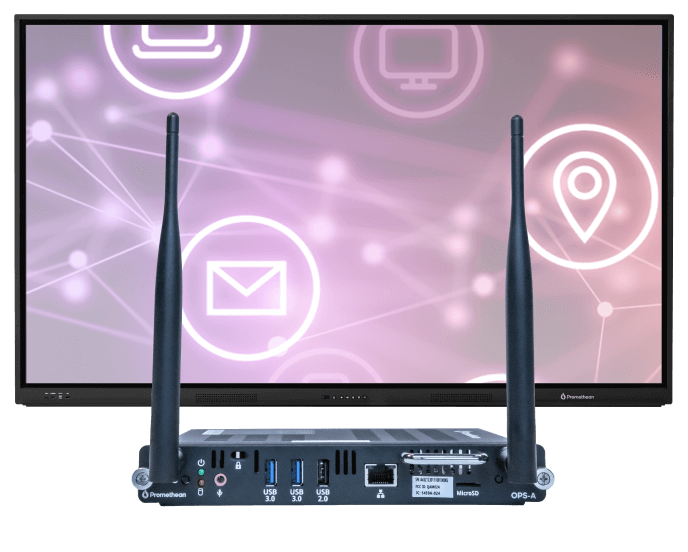 A flexible solution that's customizable
Because the OPS-A is Google certified, teachers can also access their favorite educational apps on the Google Play Store. IT admins have their choice of three panel management options: Promethean Admin Tools, Radix, and Google Admin.