Promethean at Bett UK 2023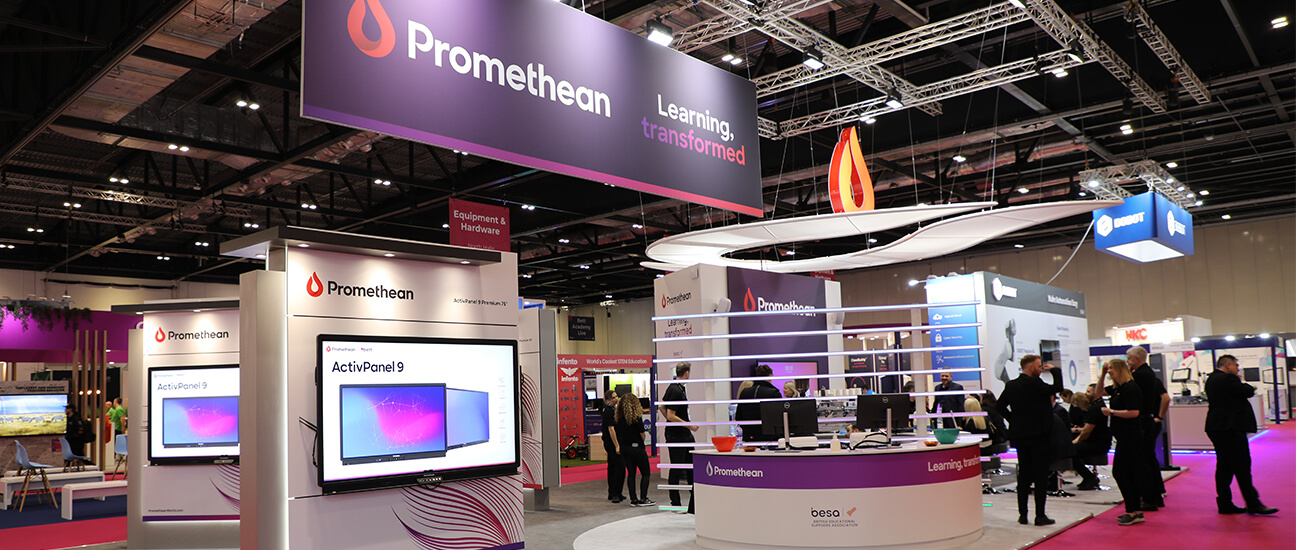 Thank you for visiting us at Bett this year!
It was great to be back at the Excel with you, celebrating the very best of education and introducing you to the all new ActivPanel 9 – Promethean's next-generation interactive panel which delivers our most robust, seamless, and secure user experience yet, offering features that respond to the unique needs
of teachers, IT administrators, and school leaders.
In case you missed it… it was a packed agenda on NL41, so we're bringing you the best of Promethean at Bett and giving you a final chance to unlock your Bett digital goodies.
Experience the ActivPanel 9 with 60% off!
This limited time offer subsidises access to the world's number one interactive panel* and all the training, support and resources that come with it…
Promethean will subsidise one ActivPanel 9 purchase for all customers in the UK and Ireland for orders placed between 29th March and 31st July 2023 as follows:
ActivPanel 9 / ActivPanel 9 Premium 65" – up to 50% off SRP
ActivPanel 9 / ActivPanel 9 Premium 75" – up to 60% off SRP
*As reported by Futuresource; excludes China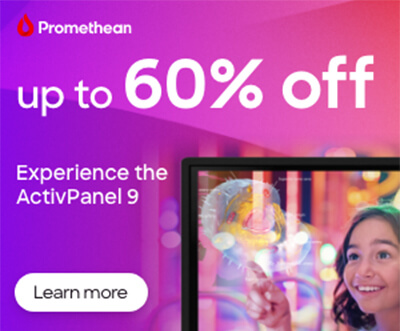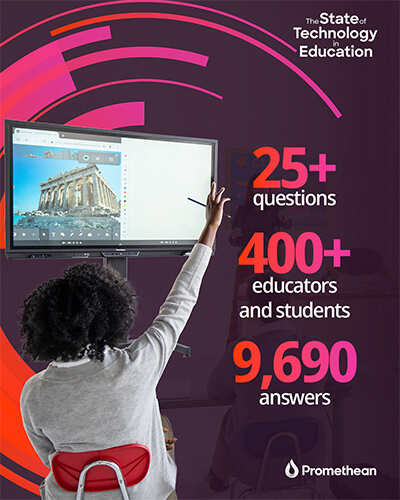 State of Technology Report
For our State of Technology in Education 2022/23 report, we surveyed more than 350 educators across the country to better understand their unique opportunities and challenges, particularly the role of technology in their lives. This year's report also includes the perspectives of students, which adds yet another layer of insight into the educational landscape of the past year.
Download the report to discover what our respondents would most like to change about education today, and how they see classrooms evolving in the future.
Guest Speakers
A big thank you to our guest speakers who joined us at Bett and delivered some amazing content!
Amanda Pickard, a Primary School Teacher based in Scotland delivered a content packed session on The ActivPanel 9 using the tools included to provide teachers and students support, and enhance, learning and teaching in the classroom.
Jonathan Hull, Principal Teacher: Equity (Digital Inclusion) at East Renfrewshire Council in Scotland helped you master the basics of the ActivPanel 9 helping you to use it to its full potential.
James Culley, Director of Digital Operations (LDE UTC), teacher of 3D Computing & VR, Freelance 3D Artist, Virtual Reality Developer, and Droid Builder and learners from London Design and Engineering UTC shared how they use Promethean technology across a range of projects to help teach technical and scientific subjects in a whole new way.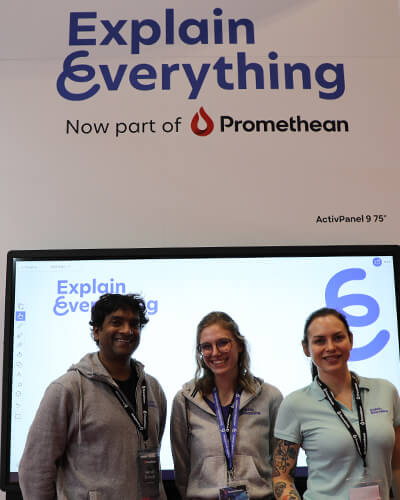 Explain Everything
Explain Everything is now part of Promethean. Helping you to create engaging lessons, assign activities and tasks. Record instructions and give interactive presentations.
Supporting parents to engage in learning
Promethean, continued its collaboration with parental engagement charity, Learning with Parents, at this year's Bett. Welcoming the charity on Stand NL41 for the duration of the show, Promethean is supporting Learning with Parents to launch a new digital reading log and promote a range of resources that aim to tackle inequality in UK education.
Unlock 10% discount on a subscription to the new digital reading log from Learning with Parents here
One of the first initiatives launched through the collaboration was a fully funded training session to share best practice on supporting families in disadvantaged areas to engage in learning. This was more recently followed by a data-driven insight paper which analysed a wealth of data from the charity's parental engagement platforms, to understand if being in receipt of pupil premium impacts when a student completes their homework, and when teachers should set homework to achieve the most effective results from all learners.
Download and read the insight paper: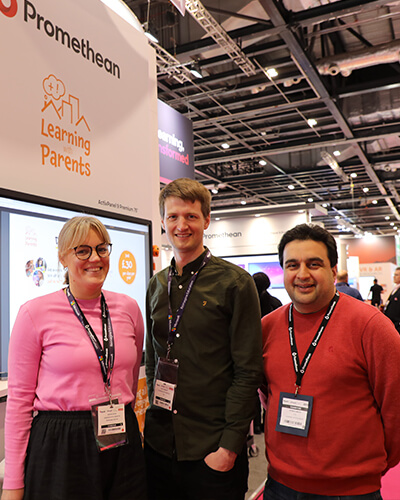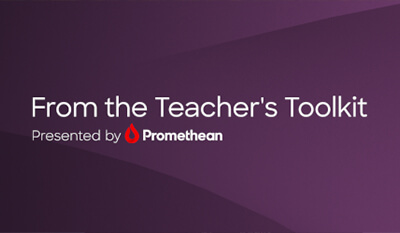 From the Teachers Tool Kit
The first 'From the Teacher's Toolkit' session took place on Monday 6th March and is now available on demand.

Dice. Grids. Magic Ink. These are just some of the exciting tools that a group of teachers we shared in our first online Teacher Toolkit.

Co-hosted by Janice Prandstatter, Senior Education Consultant for Scotland, and Samantha Ecock, Territory Manager for Ireland, this first Teacher Toolkit was packed full of content ideas from teachers who love using ActivPanel and ActivInspire in their schools.

Watch the session on demand now.
A partnership built for panel management
Interactive flat panels improve the interactive learning experience. In addition, they provide benefits such as: encourage learning through interactivity, increase student interest, better feedback, improved classroom management and greater participation and inclusivity. They are also considered one of the biggest investments a school can make in the classroom, and as such require a robust device management platform in order to stay healthy and up-to-date.
Throughout Bett, Nadav Avni, Radix CMO, presented an overview of the Radix device management platform, enabling end-to-end management of the ActivPanel and shared best practices that will help you optimize your panel management.
Learn more about Radix now.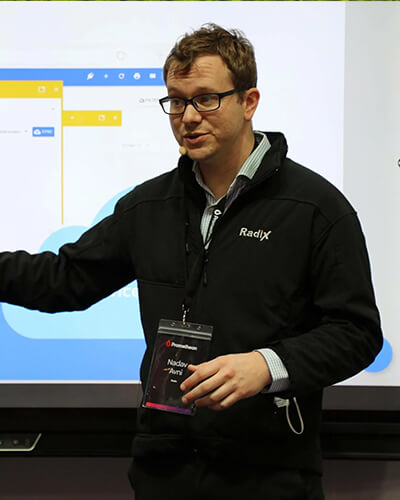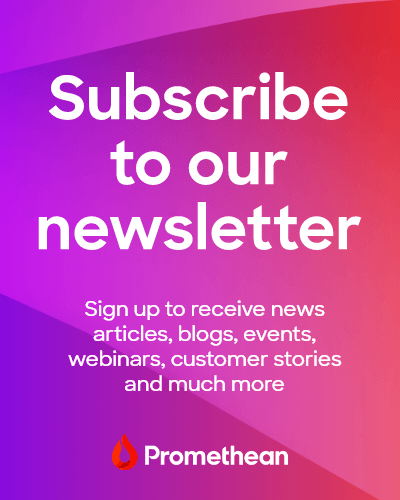 Subscribe to our newsletter
Sign up to receive monthly news articles, blogs, events, webinars, customer stories and much more!
Sign up today and never miss out on our educational courses or the latest webinars and training sessions. Find out where we will be at trade fairs and learn tips and tricks for teaching or take part in competitions to win some amazing prizes!
Book a demo
Did you miss having a demo with our team? Fear not, we are happy to schedule a demonstration at a time that suits you.