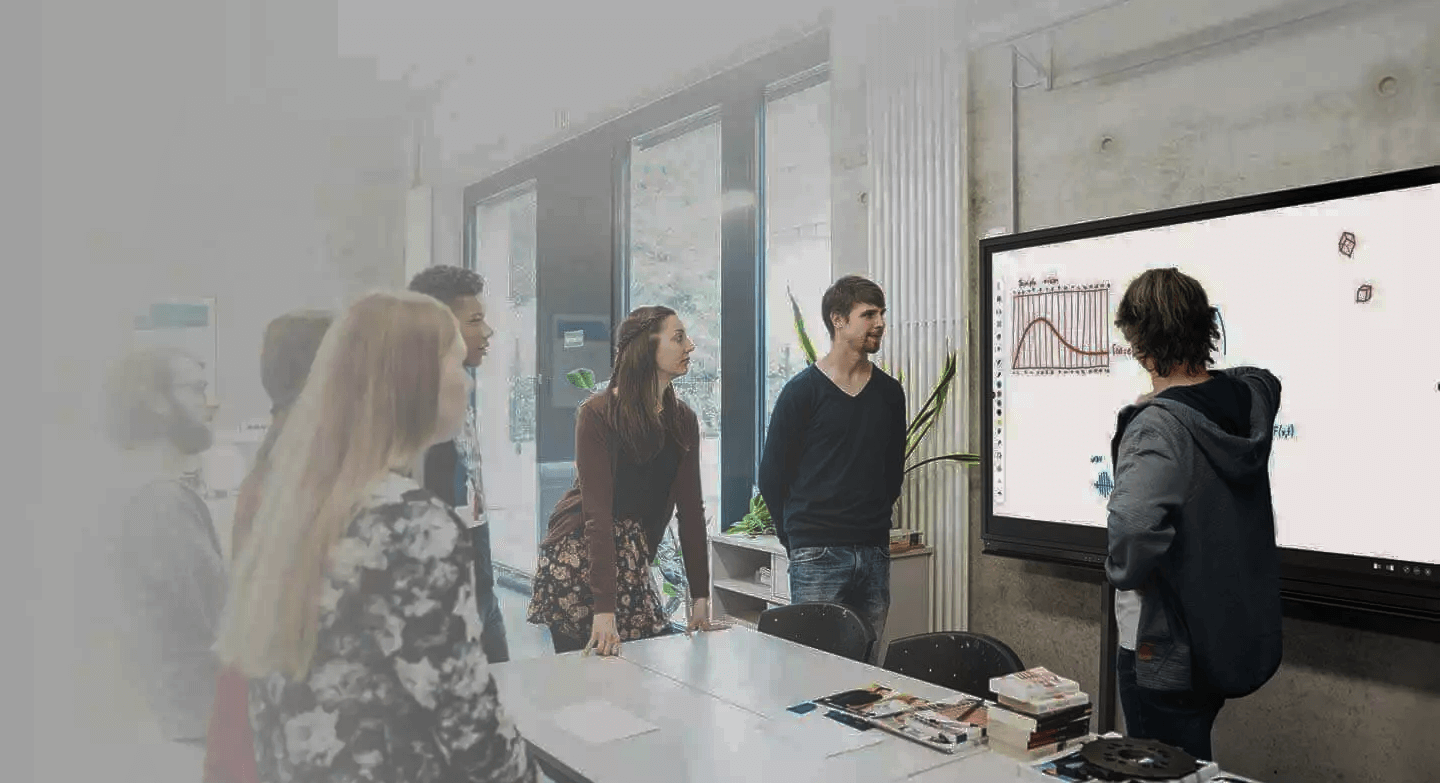 ActivPanel For Higher Education
Capture the imagination of your students and inspire learning
Promethean Interactive Displays for Student Engagement
Promethean leverages firsthand educator experience to develop tools that help spark ideas in students and drive breakthroughs in the classroom. The dynamic combination of hardware, software, and expert professional development results in an innovative EdTech solution that encourages learning and increases engagement​.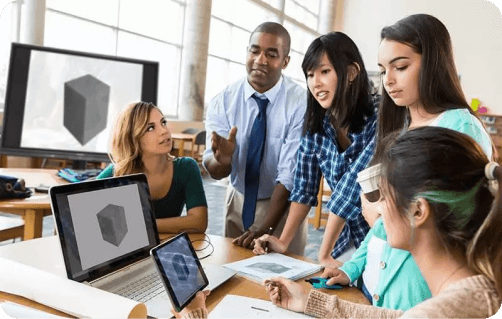 Modernize your Classroom
Foster student collaboration and participation with bi-directional screen control. Promethean's Screen Share app provides the ability to interact with shared screens directly from the ActivPanel. Students can see shared screens on their devices in real-time.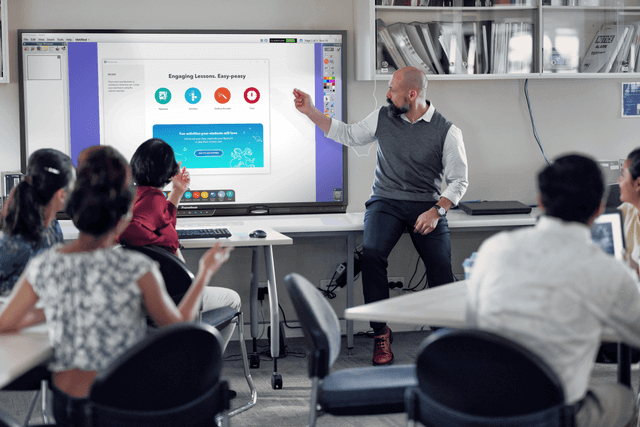 Deliver Engaging Learning Experiences
Increase engagement with annotation tools that seamlessly interact with existing content. The ActivPanel provides a simple user interface that places most of the commonly used tools right at the educator's fingertips and within a natural line of sight.
Potential learning loss has been at the center of discussion around schools, with concern expressed around students entering into higher education as well as for those returning to campus, who had previously been learning remotely. Are students at the post-secondary level less academically prepared than previous semesters? Learn how learning loss can be addressed in Higher Education.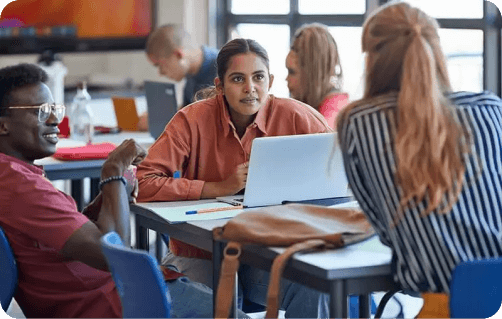 Reimagine Education Technology
With Promethean's Cloud Connect, you can access and save content with familiar cloud storage solutions (such as Google Drive and Microsoft OneDrive) directly from the ActivPanel. With Promethean ActivPanel in the classroom, your IT team can remotely manage the technology efficiently, while improving security and ensuring a frictionless user experience.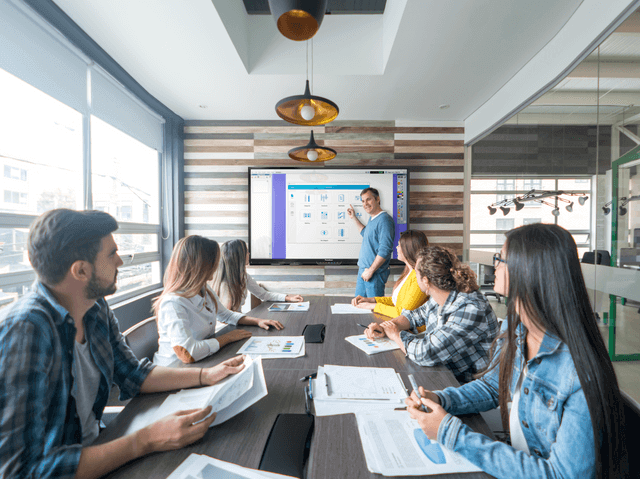 Why Promethean for Higher Ed?
ActivPanel is responsive and agile, giving educators and students alike an opportunity to perform and not be hindered by unfamiliar tech. Improved technology in the classroom increases productivity for educators, facilitates student engagement, and enables student-centered learning.

ActivPanel is Energy Star® certified for efficient energy usage. Learn more about how Promethean is committed to continual environmental improvement and social responsibility.
Customer stories
No Results Found
Choose
between
two models
ActivPanel Nickel
ActivPanel Titanium
Display sizes
65″ / 4K
75″ / 4K
86″ / 4K
70″ / 4K
75″ / 4K
86″ / 4K
VellumTM Writing Technology
Simultaneous Touch Points
Pen and Touch Differentiation
Simultaneous Pen, Touch & Erase
Multi-Window Support
Panel Software Management
Promethean Panel Management
Promethean Panel Management
Remote Over-the-Air Updates
Wi-Fi®
Bluetooth
Mirroring / Screen Sharing
Ergonomic Angled Center Console
Easy Access Front Ports
Front Facing Speakers
Bass Enhanced
70″ 4K: 2 x15 Watts
75″ 4K: 2 x15 Watts
86″ 4K: 2 x 20 Watts
Proximity Sensors
Classroom Essential Apps (Whiteboard, Annotate, Spinner, Timer)
Promethean Lesson Delivery Software