Teachers love using our Timer, Spinner, and Annotate apps to enliven their lessons. So we're excited to launch a brand new version of each that will make these popular apps even more fun and easy to use.
The big story here is customization. Now you can select from more setting options within the Timer, Spinner, and Annotate apps and then store them in your user profile. Not only that, you can download the apps on a laptop or Chromebox when you have a Promethean account.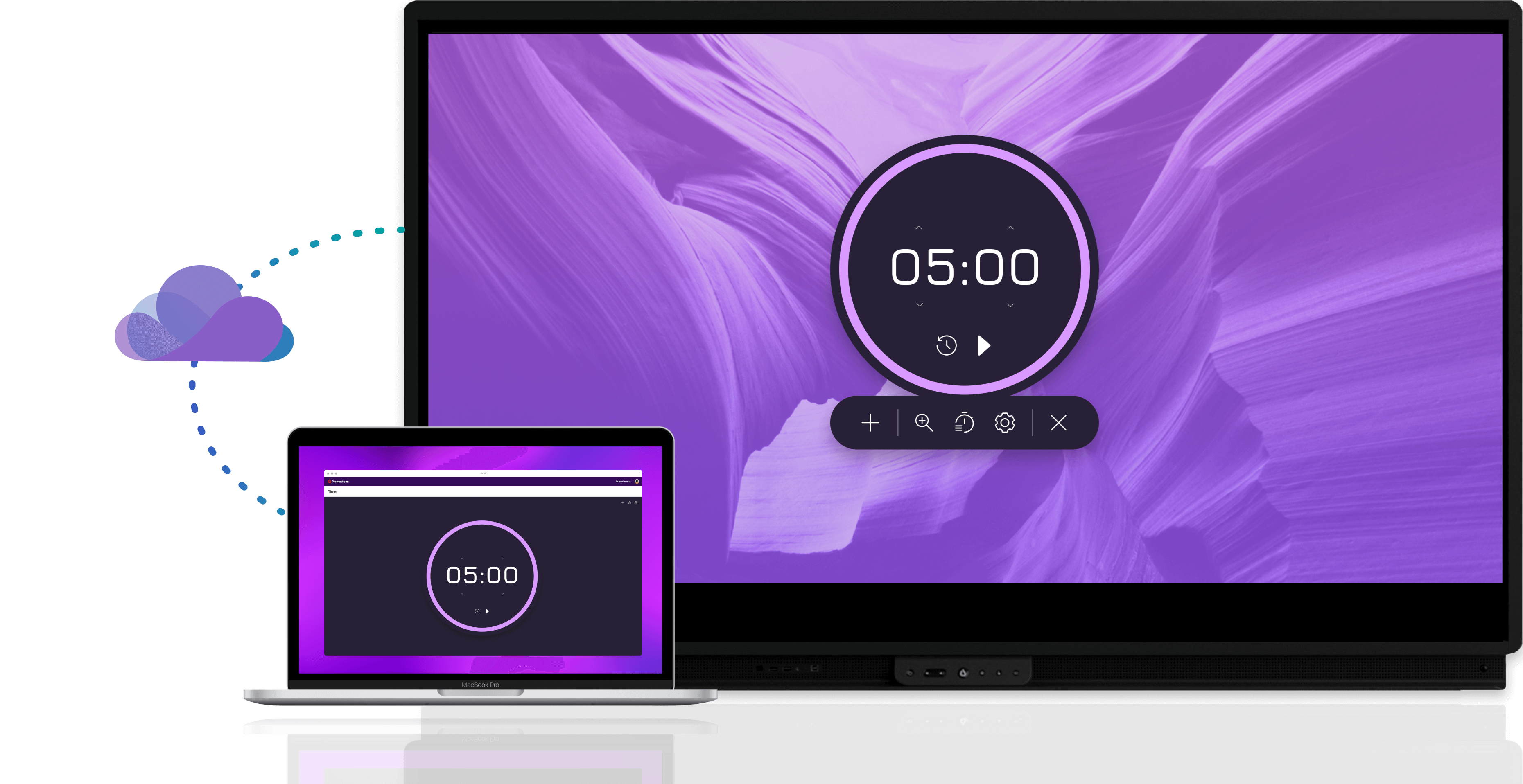 Spinner
Kids and teachers love the Spinner because it takes a potentially anxiety-producing part of the lesson—calling on a student—and makes it enjoyable. Now teachers can add a bit of pizzazz to their spinners by changing the color theme, size, and spin rate. Adding sounds and celebrations makes the process even more entertaining.
Have a long list you'd like on a Spinner? Teachers can now import up to 30 separate lists, each containing up to 50 list items, and can display up to four at a time. Once you create all those beautiful Spinners, they're stored with your profile and can be accessed from any ActivPanel 9 or from Promethean Web on a laptop or Chromebox.
Timer
Teachers have come to depend on our Timer to keep their students on task and add a bit of friendly competition to their lessons. The Timer can also be used as a stopwatch and a clock. No matter what function you choose, you can customize your Timer's color theme, size, sounds, celebrations, and end phrase.
Up to eight timers can be displayed at once. Your last timer settings are stored to your profile for a consistent experience the next time you sign in.
Annotate
With the Annotate app, teachers can take notes on the fly, highlight information on the page, and write over images, videos, websites, documents, and PDFs. Our new update offers even more colors and pen sizes, as well as the ability to use screen capture to store your annotations.
We know you're going to love these new versions, so be sure to create an account on Promethean Web and download these apps today!