ActivPanel Titanium Pro adapts to
how you work today.
The ActivPanel Titanium Pro delivers everything you need to enhance collaboration throughout your organization and encourage breakthrough moments at every turn.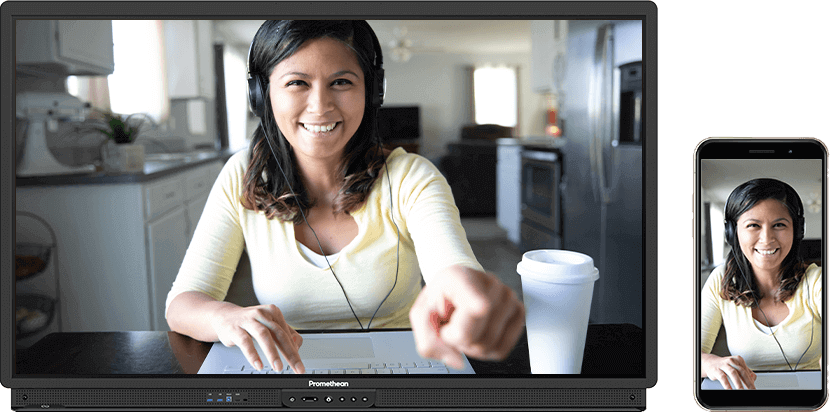 Transform collaboration
Make meetings feel seamlessly connected no matter where your team is located. Brainstorm on an infinite whiteboard with our built-in business templates. Or use integrated partner tools and apps you already know and love.
Manage displays simply
Promethean keeps logistics hassle-free. Start with the touch of a button and use your preferred meeting app for remote participants to join. Connect any device to your ActivPanel wirelessly.
Control displays securely
ActivPanel integrates into any technology environment reliably and securely. Individual user profiles on each panel ensure that people's credentials, files, and browser data remain secure.
Empower employees to succeed
Use screen sharing functionality to create interactive employee training modules and professional development courses. Deliver content live or record it for ongoing use.
Enhance your workspace with Quicklaunch
Create a powerful, flexible, and intuitive environment with UC Workspace Quicklaunch. Your customized experience allows you to show a calendar of in-room events, access apps and data securely, and integrate multiple communication platforms.
Spark creativity, speed
decision-making, and
make meetings meaningful.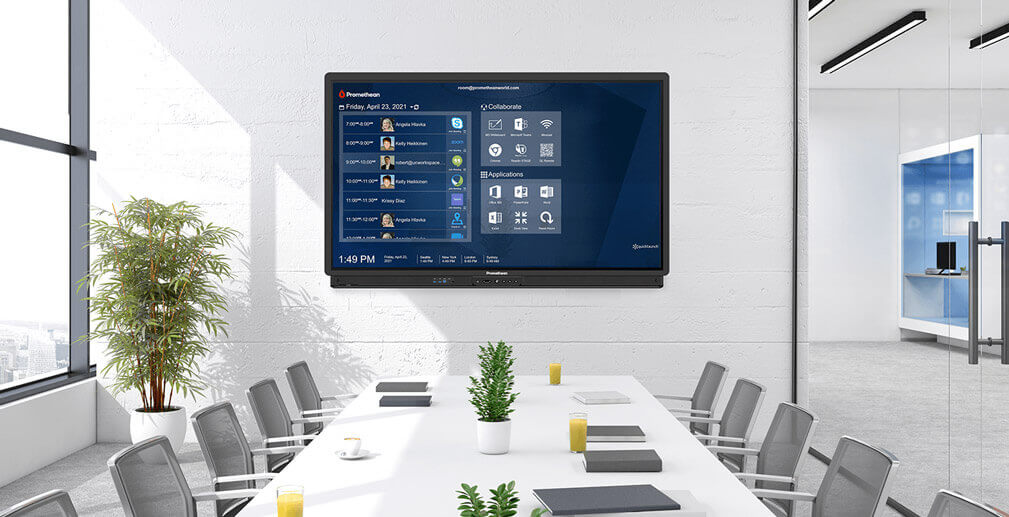 ActivPanel
for the workplace
Display sizes
70″ / 4K
75″ / 4K
86″ / 4K
Vellum Writing Technology
Simultaneous Touch Points
Pen and Touch Differentiation
Simultaneous Pen, Touch & Erase
Multi-Window Support
Panel Software Management
Promethean Panel Management
Remote Over-the-Air Updates
Wi-Fi®
Bluetooth
Mirroring / Screen Sharing
Ergonomic Angled Center Console
Easy Access Front Ports
Front Facing Speakers
Bass Enhanced
70″ 4K: 2 x15 Watts
75″ 4K: 2 x15 Watts
86″ 4K: 2 x 20 Watts
Proximity Sensors
Classroom Essential Apps (Whiteboard, Annotate, Spinner, Timer)
Promethean Lesson Delivery Software
How to buy or request a demo
We know your investment takes careful thought and planning, so we're here to help. Complete this form to request a demo or find out how to buy ActivPanel Titanium Pro.