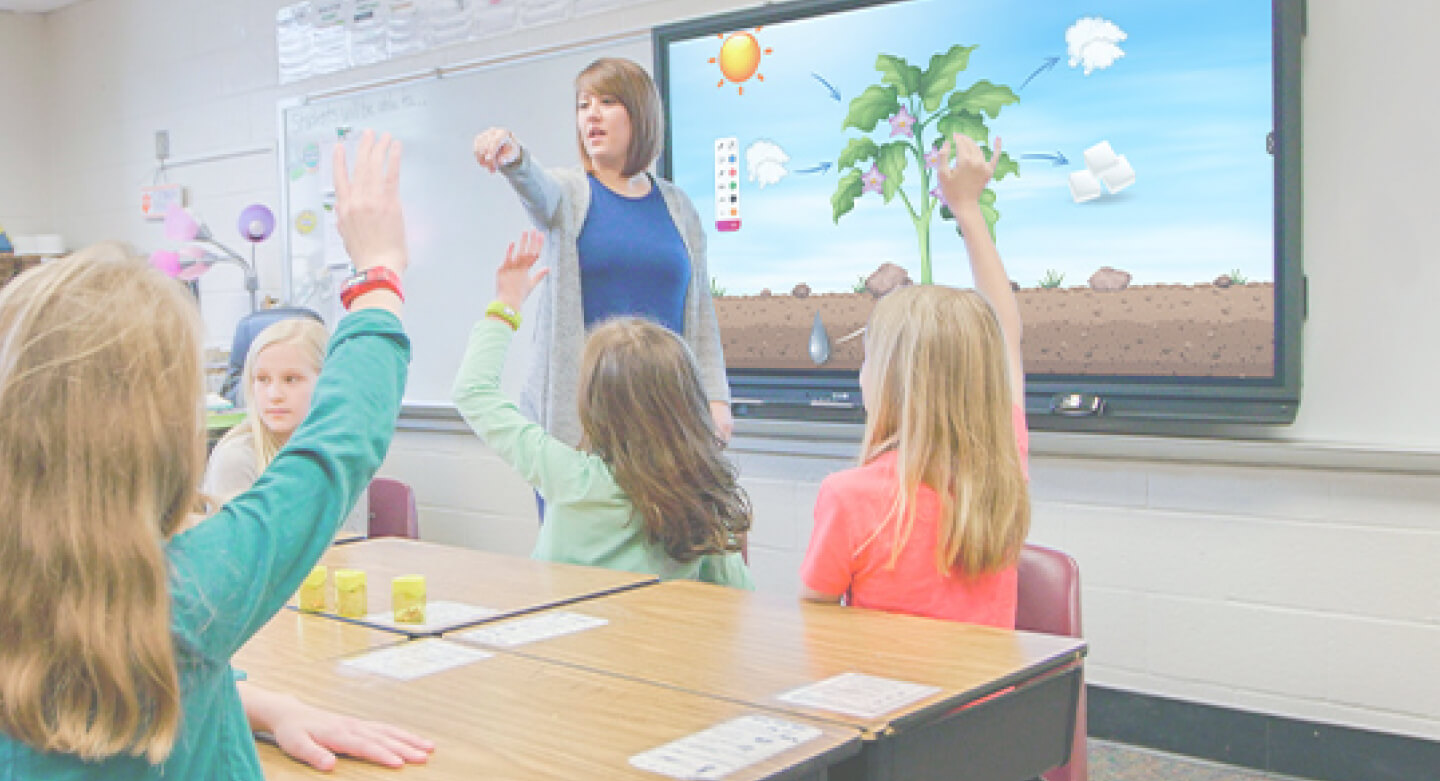 Google for Education Partner
Flexible and powerful education solutions for your Google ecosystem
As a Google for Education Partner, you can trust that Promethean solutions are purposefully designed to work with and enhance your Google technology investment.
An Intuitive and Integrated Learning Experience
Built for collaboration and ideal for Chrome OS environments, the intuitive ActivPanel interactive display is packed with interactivity, productivity, and engagement tools, and is based on extensive user research to deliver the ease-of-use that matters to teachers and students, as well as the security and manageability trusted by IT professionals and administrators.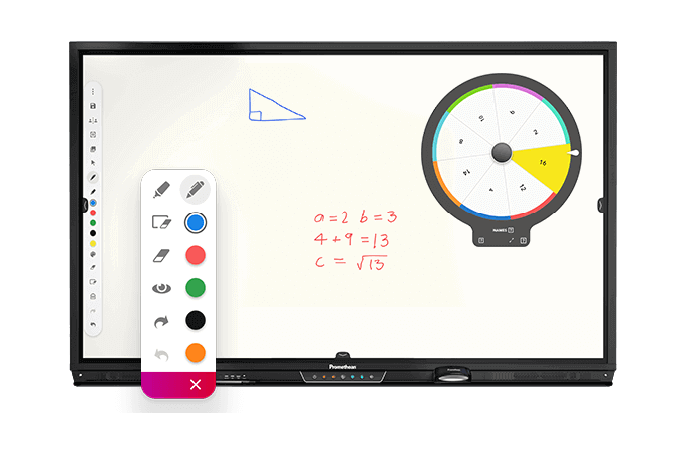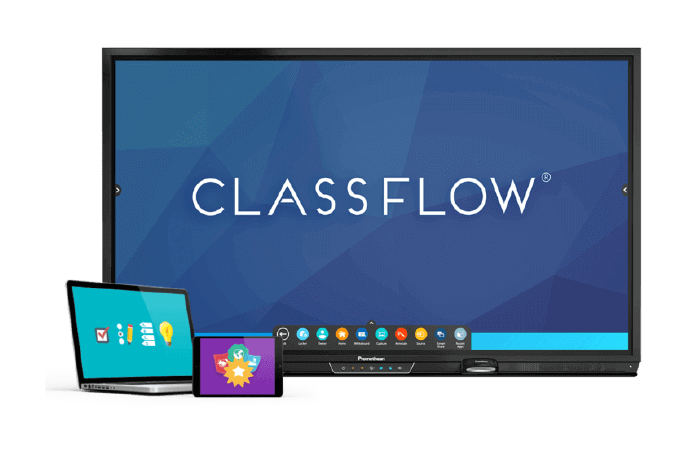 Create Dynamic Lessons from the Cloud
There are a number of ways that ClassFlow lesson delivery software can help teachers save time and create dynamic lessons in a Google environment. Easily import Google Classroom rosters and access Google Drive resources directly from ClassFlow. Teachers can create and deliver ClassFlow lessons from Google Drive using the Google Chrome Extensions plug-in, and Google documents can even be made interactive by embedding them in ClassFlow lessons.
Seamless Connection to the Google Play Store
The Promethean Chromebox is the perfect solution for extending a Chrome OS ecosystem to the ActivPanel. It provides virtually limitless opportunities for learning and collaboration with certified and seamless access to preferred apps including G Suite for Education and Google Classroom. Any connected Google account apps and settings are automatically downloaded to the Chromebox, and with convenient cloud storage connectivity, teachers can easily collaborate with students on any device, anywhere.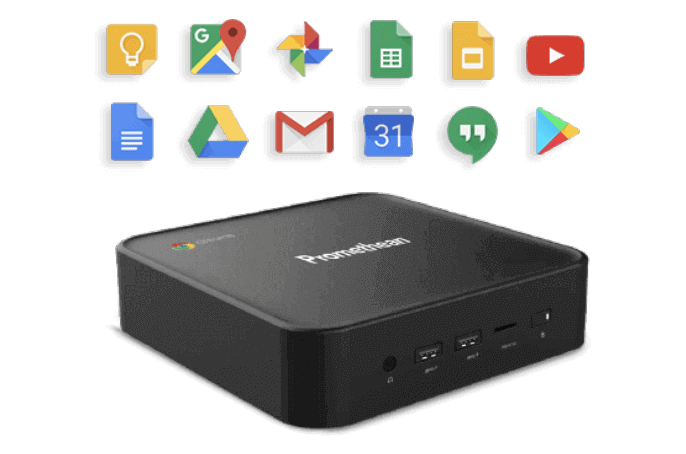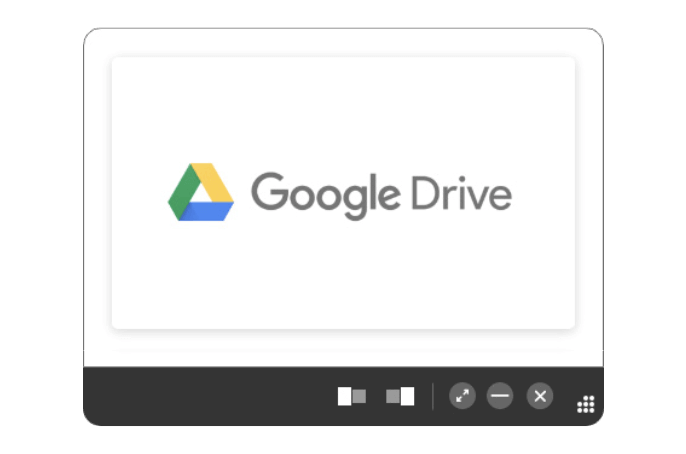 Quick Access to Google Drive Cloud Storage
Promethean Cloud Connect gives teachers instant access to their Google Drive directly from the ActivPanel, making it faster and easier to access and share lesson content. Content recorded or delivered live can be shared directly to devices using common apps, such as Google Meet. Teachers can deliver instruction as they would in the classroom using the Promethean Whiteboard app, ClassFlow, or Classroom Essential Apps, and anything the teacher presents on the panel screen can easily be viewed by the students.
Easy Collaboration on Chromebooks with Screen Share
The Promethean Screen Share app enables teachers and students to collaborate from anywhere, anytime by wirelessly sharing their Chromebooks' screens to the ActivPanel interactive displays. Screen Share lets up to four users easily share audio and visual content from any internet connected device even when they aren't in a physical classroom. Teachers can also provide real-time feedback by interacting with shared screens directly from the panel, improving lesson flow and collaboration.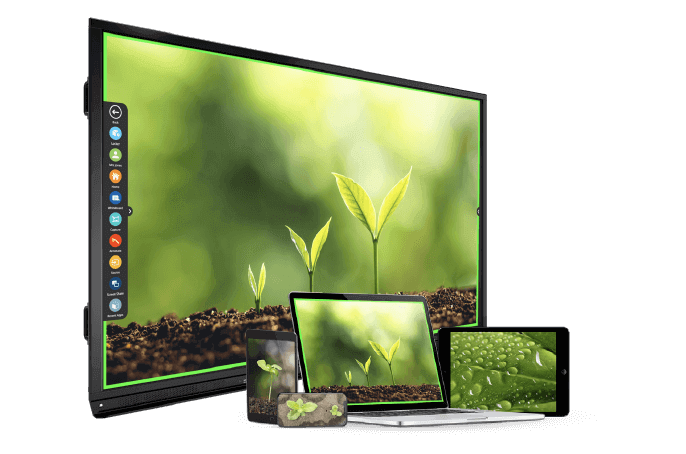 Discover how Promethean enhances collaboration and drives engagement in your Google environment